Zia Symbol
Change and wholeness in nature
The sun symbol of the Pueblo of Zia, probably best known for its representation in the flag of the U.S. State of New Mexico, can be seen as a symbol of life´s changes and of wholeness. The among many Northern American indigenous cultures sacred number four is omnipresent in the rays of the sun and their directions. For the Zia people, the rays of the sun represent, coming from the north and counterclockwise: the world´s directions (north, west, south and east), time by way of the four seasons (spring, summer, fall and winter), the stages of a person´s lifetime (infancy, adolescence, adulthood, elderhood), and the essence of a person´s being (heart, mind, body and spirit). The latter, functioning in unison, make us complete and give us identity. We then know who we are. The circle in the middle represents the wholeness of things as the circle of life. It opens to Mother Earth, from which everything is created, and into the spirit world. Father Sun, for the people of Zia, is an important being who cares for them all of their life.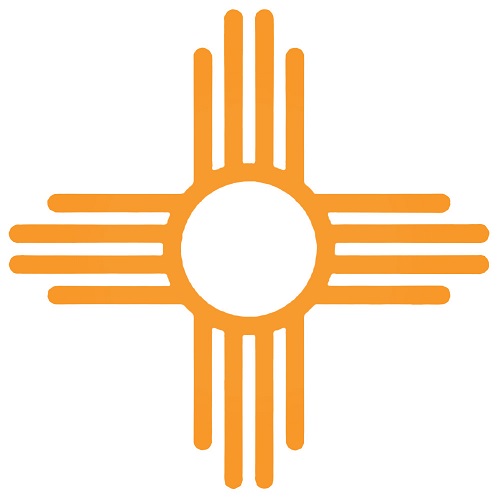 I see the Zia symbol as a sign for natural transitions happening all the time, often accompanied by rituals to mark them.
A ritual allows you to say farewell to the past as it was known to you, stay in the present for a while, and then take a step towards a new life.
Usually, you are not to go through such a transition ritual all alone, but will be accompanied by others: people in the same situation, family, friends or wise men and women.
The symbol shows that there is no need to be afraid of change, since it happens all the time, and that rituals and people important to you can help you embrace it.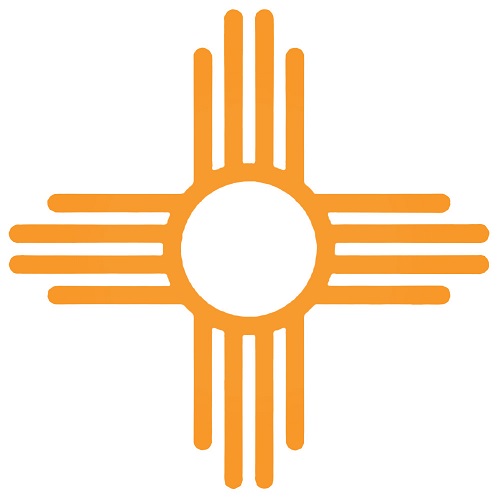 With the permission of the people of Zia Pueblo, I use this symbol on my website because I think that it describes perfectly what I intend to do with my work: accompanying people through a transition in their life, be it natural or not, chosen or otherwise, in a way that makes you feel less lonely in surroundings where your family and long-time friends can be far away. To help you find some anchorage in the present, so you can make the most of the situation of change and feel empowered to create something new.
Moreover, the ongoing discussion about the intellectual property of the symbol is a good example of looking for a peaceful solution in dialogue, since the people of the Pueblo of Zia consciously choose to resolve the matter in a nonadversarial manner.